Charlotte & Paul, Villa Botanica
The sweetest and most romantic couple married in the most romantic setting in the world… Villa Botanica in the Whitsundays… so needless to say this is one romantic film.
Charlotte and Paul did not stop smiling, giggling, kissing and looking lovingly into each other's eyes… which made our job reallllly easy.
It was actually Janet, Charlotte's mum, that 'found' us and got in touch and her HUGE enthusiasm for our work was such a compliment that we couldn't wait to capture her daughter's wedding day. It didn't disappoint but then a Villa Botanica wedding never disappoints; everything always runs on time, the setting radiates breathtaking romance, the staff don't stop smiling and we can't feel anything but inspired every time we film there.
As a side note, we'd love it for every one of our couples to send us pictures of themselves when they first watch their film! We were lucky enough to be sent these photos from Charlotte and Paul taken by a friend when they first watched theirs… This is EXACTLY why we do what we do, for reactions like THIS: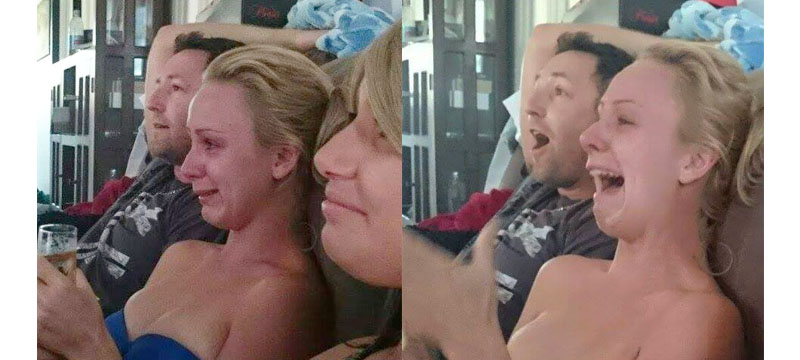 We'd be amazed if you're not smiling and crying throughout this video because we've watched it 100 times and we still find ourselves teary eyed.